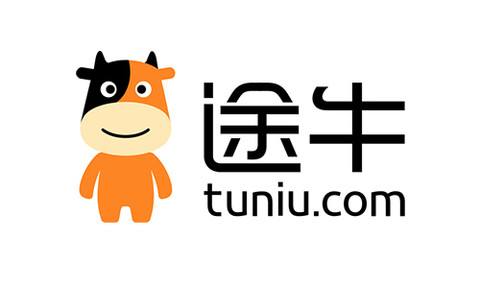 The outbreak of COVID-19 in 2020 is a mirror that reflects the undertone and defects of an enterprise, or more like an ablution that stimulates its unprecedented will to survive and reshapes its cognition on core values.
Since the pandemic, tourism has become the first to be harmed, with no travel agencies, OTA, scenic spots or hotels to be spared, and keywords, such as refunded or changed orders and decline in performance, have dominated the beginning of the new year.
01
"Annoyances" facing star tourism enterprise- Tuniu
Because of the outbreak, capital markets have been shocked as well, where listed tourism enterprises, either at home or abroad, ended up with expected losses for Q1 performance, as shown by fluctuations in stock prices. Tuniu, the only China concept stock listed abroad as a travel company except Ctrip, has been noticed for its continuous downturn in stock prices.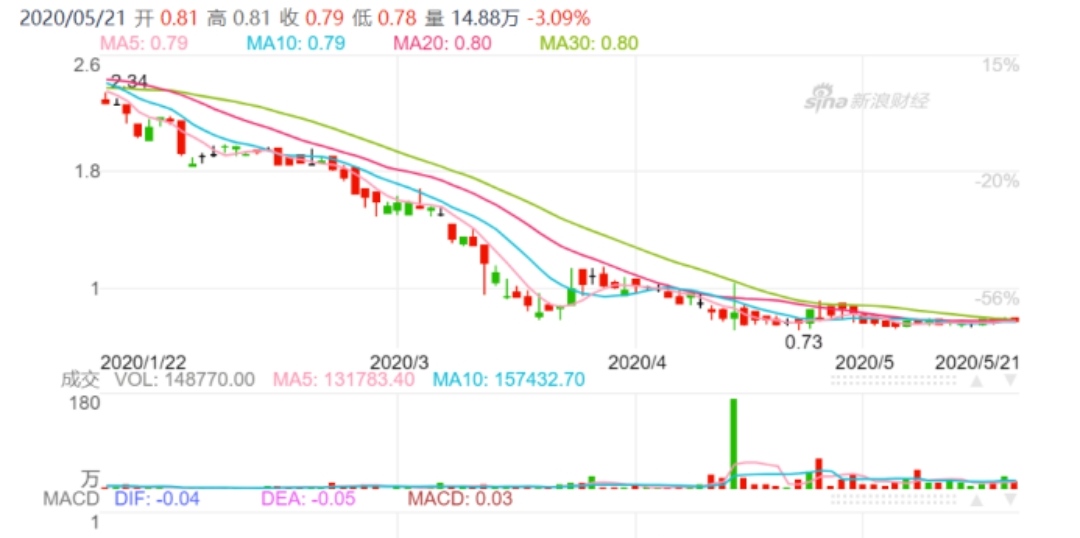 (Tuniu's recent stock price)
According to industry insiders, it's quite a challenge for Tuniu, a company has been drowning in losses for 6 consecutive years since it went public, to reverse the crisis in one year. Especially considering that the pandemic has blown a lethal strike to tourism, it may take one or two years at least for the whole industry to go back up. Under such a situation, to "contain losses and rescue the market", Tuniu must have more determination and courage, as well as accurate judgment about the opportunity for tourism revival when the pandemic is normalized.
Losing is a topic that Tuniu cannot avoid in recent years.
The company was founded in 2006, when OTA platforms, including Ctrip, eLong, Tongcheng and Qunar, already got in the arena of online tourism and also competed fiercely in ticket booking and hotel reservation. As a latecomer, Tuniu started from leisure tourism business as a way into the market, and focused on group tour and other packaged business. After 8 years of efforts, it was listed on the U.S. markets in May 2014, with an issue price of $9/share, peaking at $24.99/share, after which it has been declining all the way in shock. The core problem lies in the losses of Tuniu.
Data from publicly released financial reports reveal that the net income of Tuniu reached 2.28 billion yuan in 2019, an increase of 1.8% year-on-year, of which 699 million yuan was attributable to net losses of common shareholders, compared with the figure of -188 million yuan in the same period last year. Since it went public in the U.S., the company had been at a loss in net profit, which was -460 million yuan, -1.46 billion yuan, -2.41 billion yuan, and -773 million yuan, respectively, from 2014 to 2017.
Wherein two tendencies can be observed. On the one hand, it lost 6 billion yuan in six years, which is a large amount; while on the other hand, the losses narrowed significantly in the following years, especially from 2018 to 2019. Particularly in 2018, Tuniu marked a net profit of 10.9 million yuan as calculated by Non-GAAP. This was also the first time that Tuniu became profitable (Non-GAAP) through the year since its IPO. Meanwhile, it also achieved a positive operating cash flow of 270 million yuan for the first time. Certainly, Tuniu was trapped into losses again in 2019, due to accelerated investment in directly operated outlets and the Companion reception service network.
Regarding Tuniu's sustained losses that have caught much attention, Wenlvpai believes that every decision made by the company is of a profound epochal character and inevitability, and to look at it with rationality and objectivity, one must see from a cyclical perspective. Some familiar with Tuniu also told us that Tuniu has taken various strategies and measures for anticipated goals at different stages of development and what matters most for the company and the capital is to know what the losses are for and whether they're valuable.
02
The logic behind losses guided by "valuable" or "valueless"
Actually, the losses of Tuniu can be classified into three phases, each with a unique logic.
Phase 1, from 2014 to 2016, was the period before and after its listing. As a matter of fact, occupying the market with money was the mainstream measure taken by online travel companies, including Ctrip, Tongcheng, eLong, Tuniu and Qunar, who were all senior players in this "war of burning cash", especially during the three-year period 2014 to 2016, when internet was transitioning from PC to mobile clients. In the industry, the war in which OTAs competed for user traffic at the expense of full losses remains fresh, which happened exactly when Tuniu was listed in the U.S.
During this war, Tuniu was a player with plentiful ammunition. According to TianYanCha, from its establishment to 2016, Tuniu completed 11 funding rounds, contributed by well-known venture capitals and enterprise, including Gobi Partners, Sequoia Capital China, DCM China, Ctrip, JD.com and HNA Capital, and therefore had spared no effort to "burn" money.
Brand marketing is a good example. From 2014 to 2016, Tuniu had cooperated with numbers of phenomenal variety shows, such as If You Are the One, Super Brain, The Voice of China and Running Man, by investing in massive publicity expenses. The special sponsorship for Running Man Season 4 only cost 148.5 million yuan, which covered the double-star endorsement mode, a "sumptuous and unconstrained" move that had never been seen before in the industry.
As far as some practitioners were concentered, this kind of advertising may not be as expected, for tourism featuring low frequency, high price per unit, and low profit margins. However, based on the situation back then, the continuous infiltration of mobile internet provided a rare opportunity for online travel to seize the market and even overtake at a corner. Facing the now or never window, for high growth and fast access into the online market and App, it wasn't a wrong decision that Tuniu chose to exchange high investment for time, growth and market share, and the fact was that Tuniu indeed realized a promising growth rate in that two years.
Over the same period, Qunar also adopted the same approach, and had a shockingly similar financial report characterized by high growth and big losses.
Phase 2, beginning from 2016, was the period that "an oligarch", instead of "a group of heroes", was to dominate the online travel market, and acerbated the integration of OTA. The competition between companies started to shift from wars around price those around resources and channels. In this phase, Tuniu began to penetrate the resource side by constantly advancing and inputting more resources in air tickets and hotel services, prompting product R&D, and offering single resources, while maintaining its leading edge in resort areas, thereby providing ammunition for "dynamic packaged" products.
As can be seen from an analysis of the past, Tuniu did not practice thrift in terms of money in this phase, when it was loaded with system R&D and new business expansion. About this phase, Tuniu also believed that the investment was of value and was paving the way for its long-term core business, and it's something that must be done, even though no returns can be expected or "losses" may appear in the financial statement, all of which was necessary for long-term development.
In Phase 3, from 2017 to 2019, another major investment was made by Tuniu in the construction of both the places of departure and destination. Affected by the great tide of consumption upgrade, domestic leisure vacations ushered in a market boom. Compared with group tours featuring nothing but low prices, product quality and service experience of tourism companies were becoming increasingly important for user evaluation, repurchase and recommendation.
In light of this, Tuniu consistently invested in the construction of directly operated outlets and expansion of Companion reception services, in order to enhance its full closed-loop experience starting from the place of departure and ending at the destination. As of the end of 2019, the number of such outlets reached 509, but rental and labor costs were borne solely by Tuniu. In the short term, doing so can cost a lot, but will be the barrier protecting its core competitiveness in the long run.
"If it weren't for the sudden outbreak of the pandemic, the return on the investment in physical outlets would be revealed. These outlets have become profitable since late last year, earlier than the expected 2020, and the entire system will embrace a consistent positive cycle. The outbreak of COVID-19, however, results in the shutdown of tourism business, and when the situation gets better, long-distance business like cross-province and outbound tourism won't fully recover, which interrupts the original rhythm. But this is force majeure, and doesn't mean that Tuniu's strategy focusing on physical outlets is wrong," Yu Dunde said in a previous interview.
In fact, along with the tide of new retail comes the stealth battle in physical markets among online travel companies. Since 2017 Ctrip has been integrating with BesTV, Qunar and its offline outlets, and has established a channel division to develop physical channels through the franchise pattern. Now it has way more outlets than Tuniu. lvmama and TTG Travel have also joined the army of opening physical outlets via franchise for faster expansion.
During this outbreak, all physical outlets in the tourism industry, whether directly run or franchised, have suffered a lot, but the difference is that losses to directly run outlets will be borne by enterprises, while losses to franchised outlets by owners. This is also why much attention has been particular paid to Tuniu. It is understood that since the Spring Festival only a few physical outlets of Tuniu nationwide have reopened, and most employees for such stores are still staying at home. But online services conducted by these employees via Taike and other channels are under normal operation.
03
"Self-saving" becomes the top priority under the outbreak
In 2020, not only Tuniu has been affected by COVID-19, but also the global tourism industry, which is struggling as well. Predicted by the World Tourism Organization, the quantity of tourism in 2020 will drop 20%-30% than last year, international tourism revenue will decline by $300 billion to $450 billion, and up to 100 million employees in the global tourism industry will lose their job, causing losses of nearly 2.7 trillion dollars.
As for the Chinese market, relevant departments predict that losses in the tourism industry will amount to around 550 billion yuan during the Spring Festival alone, and the annual tourism revenue will decrease by 1.18 trillion yuan.
Yu Dunde confided, the pressure from refunded and changed orders was a tough challenge for Tuniu at the beginning of the outbreak. On January 21, when the pandemic began in Wuhan, Tuniu issued supporting measures for orders to be refunded or changed during the pandemic period, and modified and upgraded them 15 times during the Spring Festival; for advance payment, Tuniu upgraded the amount of major disaster supporting funds to 200 million yuan on January 27, thus fully supporting users filing for refunding.
According to data released by Tuniu, as of April 30, 99% of the refunds covered by the supporting measures have been returned to customers, which makes Tuniu one of the first industry players that take the lead in refunding, including orders made in March for global tour, self-guided tour and other categories. Of all refunds, cash accounts for up to 93%, and travel coupons only 7%. Comparing the customer supporting measures issued by other tourism companies and objectively speaking, Tuniu has done whatever they can to adhere to the corporate values that put customers in the first place, which has also laid the foundation for the rapid restart of operation after the pandemic.
Other travel companies have also been struggling. As the leader of OTA, Ctrip has taken measures, such as voluntary pay reduction among senior executives and work shift (3 days on and 2 days off), to cope with the impact of COVID-19. In an interview, Sun Jie, CEO of Ctrip, expressed that the loans of Ctrip used for refunding have reached the order of billions, calls increased by a factor of 20 or more keep coming in, and hundreds of millions of customers have returned their orders, since the outbreak of COVID-19.
After an emergency management meeting following the outbreak, Tongcheng eLong immediately called off most of the market launch and promotion activities to save some market expenses; and dramatically reduced administrative and daily operation expenses to mitigate the negative impact duo to the pandemic. At the same time, in responding to the adverse influence of the current pandemic on outbound, group tours and other sub-categories, Tongcheng Group also adjusted its international travel sector by transferring their idle human resources to where they're needed, which is essentially a way to limit costs and minimize operating pressure during the pandemic.
But for some small and medium-sized tourism enterprises, the case is even worse, in which the pandemic plays the role as the catalyst for accelerating enterprise reshuffle. According to TianYanCha Pro, there are currently more than 2.34 million tourism-related enterprises in China. Since February 2020, the figure has increased by merely 39,000, leading to a growth rate of -43% compared to same period last year. In addition, 6,098 tourism companies, including 628 travel agencies, 23 scenic spot related enterprises, 891 hotels and 122 airline companies, "died" during the period.
Survival is the primary challenge facing travel companies at the moment. As for how to live well, it's the next question for them to answer when the pandemic ends. Yu Dunde indicated that with the staged victory in pandemic prevention and control, the tourism market is revitalizing at a faster rate, which is clearly reflected in the tourism statistics of the May Day holiday. For a long time to come, provincial short-distance tour and domestic long-distance tour will be where the opportunities for tourism recovery emerge from, and Tuniu will also adjust business direction in time and reshape core competitiveness this year, thereby driving stock prices out of the doldrums.
04
Why's Tuniu so confident in "revival" after the pandemic?
To some extent, it's due to the pandemic that online travel companies have to stand on same scratch line, despite their various strengths. But from the business level, they all have to restart from the "frozen" state caused by the outbreak, and compete on the racetrack, which is the current provincial tour and the subsequent domestic tour.
Some insiders told Wenlvpai, as a well-established travel company with over ten years of development, Tuniu is a brand of great value. How to dig deeper into the demand of existing customers while developing new customers under such a pandemic circumstance is the challenge that Tuniu has to face.
"The main course of Tuniu will remain unchanged," said Yu Dunde. But the company will continue to focus on vacation tour, and won't give up the core business advantages rooting in its original layout of packaged products, such as group tour- where "dynamic packaged" can enhance users' booking experiences and flagship products like "Genius Dedicated Line" combined with the Companion reception network elevate users' travel experiences.
"We've invested about 2 billion yuan in continuously building a dynamic packaged system over a decade, seeking for differentiated and customized requirements of users, and for higher efficiency and lower costs. Especially in this outbreak, which results in large-scale refunding, dynamic packaged products have been proven to be noticeably effective in stopping losses, which also shows their rationality and advantages," said Yu Dunde. Tuniu is always good at "packaged products", and holding the first place of China in such products destined abroad, such as those to Maldives. When it comes to the subsequent optimization and upgrading of domestic products, Tuniu's "packaged" advantages will also be reflected in packages of "hotel + attractions", and in the products such as short-distance and local tours.
"Genius Dedicated Line" is more of a product that has been sharpened for a decade by Tuniu. The Version 3.0, launched last year, provides users with new standards, such as 24-hour exclusive consultant, high satisfaction, interest-free instalment, 100% group up, price protection, worry-free house-pooling, and refund guarantee. By the end of June 2019, Genius Dedicated Line has served more than 5 million customers, achieving customer satisfaction of 97%.
In addition, the above also analyzed Tuniu's construction in the place of departure and destination. The construction of the place of departure network requires heavy investment at early stages. Due to serious impact by the pandemic, it's expected that "expansion" is of not much help in the short term, and with the supplement of online "Taike", employees at physical stores will continue provide excellent services for existing users. After the pandemic, destination construction will be an ace card of Tuniu. According to Tuniu's financial report, by the end of 2019, Tuniu has established more than 30 self-owned reception agencies, known as Companion Travel, across the country. Companion Travel is now one of the largest reception agencies in China. On the one hand, it's providing common products available in the market; and on the other hand, it's also developing products with exclusive features, for example, by excavating and innovating the substitutability of products to better turn outbound users into domestic tour users.
For the past two years, Tuniu has been emphasizing "product quality" and "product satisfaction". In March 2019, Tuniu managed to increase satisfaction of product launch from 75% to 80%, during which numerous products with low customer satisfaction were cut down. "This has led to a certain impact on its revenue in 2019. But it also means overall improvement in products, which has long-term significance for user satisfaction and repurchase rate. This year we'll increase the satisfaction rate of product launch from 80% to 85%. The improvement of satisfaction standards of product launch is in line with the trend of customers' consumption for high-quality travel, especially under the normalization of prevention and control after the pandemic."
Looking across the logic of losing in the past few years, the investment in Phase 1 was to complete phased tasks, while that in Phase 2 and Phase 3 was for consolidating core capabilities and competitiveness of the enterprise. Whether for dynamic packaged products, Genius Dedicated Line, or Companion reception, the requirement for "high satisfaction" always runs through, and all these constitute the core competitiveness of Tuniu in the supply chain and on the system and also the source of Tuniu's confidence in restart once the pandemic is over.
The responsibility that Tuniu has shouldered during the pandemic is also a manifestation of its service capabilities and advantages. "Similarly, Tuniu's protection and service capabilities for customers won't vanish because of the pandemic, which is also our core and will be further strengthened and optimized in the future," Yu Dunde said.
For continuous refunds to customers, Tuniu has to bear losses of more than 100 million yuan, when the amount of advance payment not returned from suppliers also exceeds 100 million; and on the other side, it has been tapping into user channels with high accessibility and affinity, and promoting business recovery by means of Taike combined with video streaming. Retaining and developing users are the most important logic behind this.
"The market demand for group and packaged tours will continue to exist, with product forms constantly updated and optimized, whose essence is to provide guests with services and experiences of higher quality." In the post-pandemic era, when overseas vacations are shifted to domestic leisure, the demand for substitute products dominated by family tours destined abroad will become the mainstream. Therefore, Tuniu will still stick to self-operated channels and directly procured resources in the future. At present, Tuniu has the largest online reception center of destination service network in China, and more than 30 companion agencies. In the process of the gradual return of domestic travel, the companion destination service network can generate greater value.
If without the pandemic influence, no one can be sure about whether Tuniu can turn a profit in 2020. The good part is, as a former star enterprise, Tuniu is not weakened, and as for solutions to the current predicament and where the new path goes, time will give the answer, so long as the situation is clearly seen and the issue is accurately understood. Impacted by the pandemic, no company can be at ease. The only wish is that the pandemic haze can drop away as soon as possible, so that the tourism industry can get back on track, and Tuniu, in the middle of the "trial", can survive the resulted industrial winter. Wenlvpai will continue to follow the latest news in the industry.
闻旅派原创,作者:Wan,转载请注明出处:http://www.wenlvpai.com/34364.html图片来源于网络,如有侵权,请联系闻旅派删除,谢谢